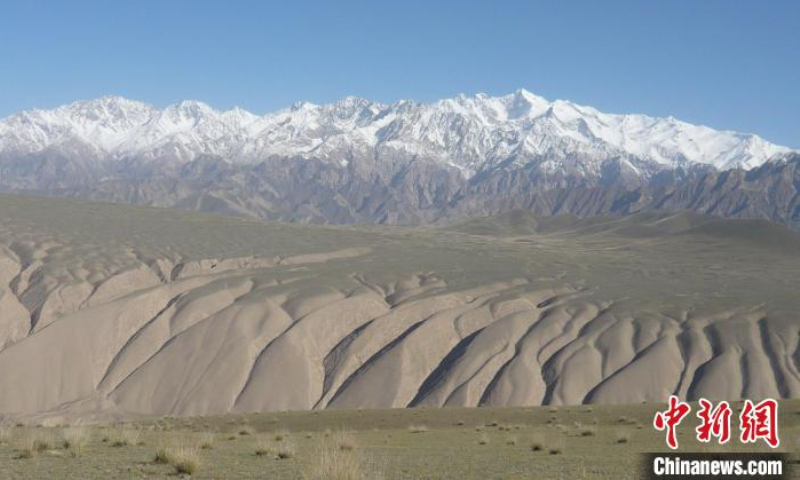 The high-altitude pressurized liable building independently developed and built by China Construction Third Engineering Bureau Co. Ltd, China's first "zero-altitude astronomical observation station," held a handover ceremony in the Kizilsu Kirghiz Autonomous Prefecture, Northwest China's Xinjiang Uygur Autonomous Region, and was officially delivered for demonstration application, authorities confirmed recently.
"Zero-altitude building" refers to the use of pressurization and other technologies to adjust the indoor key human settlement environment indicators to the low altitude level in the plain area, so that the human body feels more comfortable. When used, the altitude inside the building can be set according to the needs of personnel and reduce the impact of altitude sickness.
The observatory is located near Muztagh Ata, the third highest peak of the West Kunlun Mountains in Akto county. It sits at an altitude of 4,526 meters, with a total construction area of approximately 150 square meters, capable of supporting scientific research, residential, and office functions.
The observation station is a scientific research pressurized building specially designed for plateau astronomical work in response to the needs of its cooperative organization, Beijing Normal University. It can increase the overall atmospheric pressure inside the building to one standard atmospheric pressure while solving the problems of low pressure and oxygen deficiency in the plateau.
The facility provides a comfortable and healthy environment for astronomers to work and live in high-altitude areas, lowering the risk of physiological damage caused by the plateau's extreme environment.
It is expected to support a new phase of rapid development in China's astronomical scientific research work, according to media reports.