Baby titanosaur was parents' Mini-Me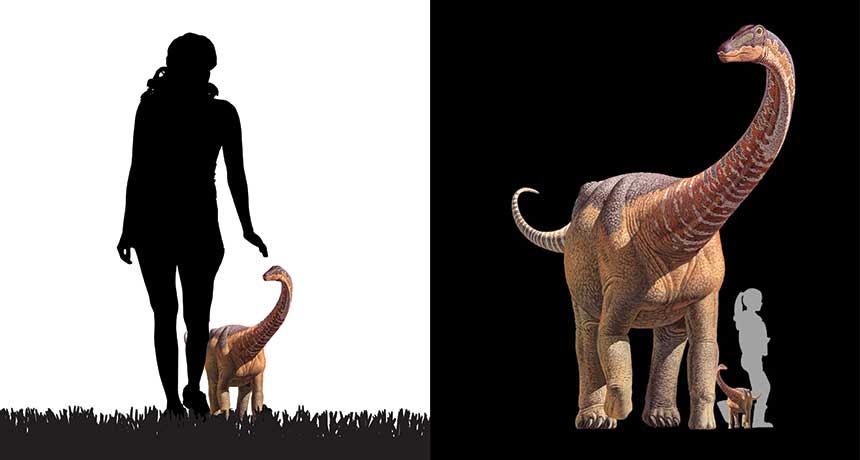 A baby titanosaur looked a lot like a grown-up — and it probably acted like one, too.
The (relatively) tiny fossils of a roughly 1- to 2-month-old dinosaur, Rapetosaurus krausei, discovered in what is now Madagascar, suggest that babies and adults had similar limb proportions, researchers report in the April 22 Science. That's a sign that the babies were precocious, or didn't require a whole lot of parental care, says study coauthor Kristi Curry Rogers, a vertebrate paleontologist at Macalester College in St. Paul, Minn. After hatching, she says, the tiny titanosaur may have been more self-reliant than babies of other dinosaur species.
A lack of very young titanosaur specimens has made it tough to understand the enormous dinosaurs' growth patterns. Curry Rogers and colleagues estimate that when newly hatched, the baby weighed 3.4 kilograms — about the weight of a newborn human. But in just a few weeks, the dinosaur's weight shot up to 40 kilograms, roughly as heavy as a 12-year-old boy.
During the growth spurt, all of the baby's limbs grew at about the same rate, the team calculated with data from microscopic images and CT scans. Those data plus features of the bones' tissue point toward a life that, though cut short by starvation, was both active and independent.