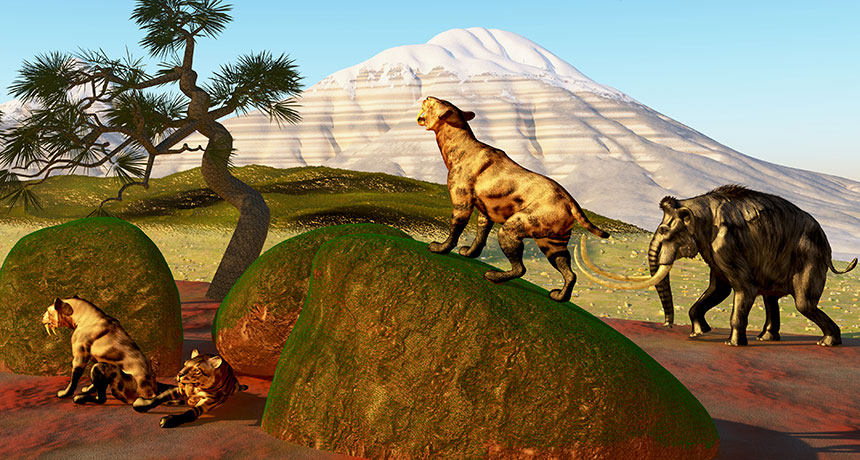 Saber-toothed kittens were the spitting image of their parents. Even as babies, the cats not only had the oversized canine teeth but also unusually powerful forelimbs, Katherine Long, a graduate student at California State Polytechnic University in Pomona, and colleagues report September 27 in PLOS ONE.
As adults, the ferocious felines used those strong forelimbs to secure wriggling prey before slashing a throat or belly (thereby avoiding breaking off a tooth in the struggle). Paleontologists have puzzled over whether saber-toothed cats such as Smilodon fatalis developed those robust limbs as they grew.
To compare the growth rate of Smilodon with that of similar-sized non‒saber-toothed cats that lived alongside it, Long and her team turned to fossils collected from the La Brea Tar Pits in Los Angeles. The ancient asphalt traps hold a wealth of species and specimens from juveniles to adults, dating to between 37,000 and 9,000 years ago.
The Smilodon bones, they found, did not show any evidence of an unusual growth spurt. Instead, the bones grew longer and slimmer as the kittens grew up, following the same developmental pattern as the other large cats. That suggests that when it comes to their mighty forelimbs, Smilodon kittens were just born that way.