Stephen Hawking finds the inner genius in ordinary people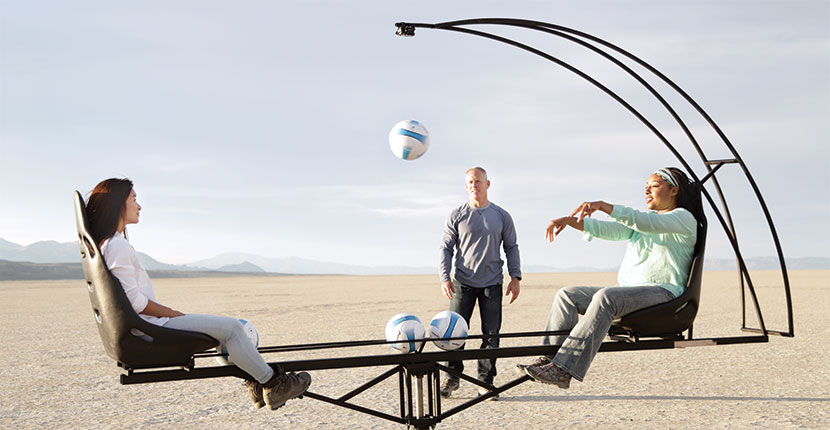 It's hard to believe that it took reality television this long to get around to dealing with space, time and our place in the cosmos.
In PBS' Genius by Stephen Hawking, the physicist sets out to prove that anyone can tackle humankind's big questions for themselves. Each of the series' six installments focuses on a different problem, such as the possibility of time travel or the likelihood that there is life elsewhere in the universe. With Hawking as a guide, three ordinary folks must solve a series of puzzles that guide them toward enlightenment about that episode's theme. Rather than line up scientists to talk at viewers, the show invites us to follow each episode's trio on a journey of discovery.
By putting the focus on nonexperts, Genius emphasizes that science is not a tome of facts handed down from above but a process driven by curiosity. After working through a demonstration of how time slows down near a black hole, one participant reflects: "It's amazing to see it play out like this."
The show is a fun approach to big ideas in science and philosophy, and the enthusiasm of the guests is infectious. Without knowing what was edited out, though, it's difficult to say whether the show proves Hawking's belief that anyone can tackle these heady questions. Each situation is carefully designed to lead the participants to specific conclusions, and there seems to be some off-camera prompting.
But the bigger message is a noble one: A simple and often surprising chain of reasoning can lead to powerful insights about the universe, and reading about the cosmos pales next to interacting with stand-ins for its grandeur. It's one thing, for example, to hear that there are roughly 300 billion stars in the Milky Way. But to stand next to a mountain of sand where each grain represents one of those stars is quite another. "I never would have got it until I saw it," says one of the guests, gesturing to the galaxy of sand grains. "This I get."