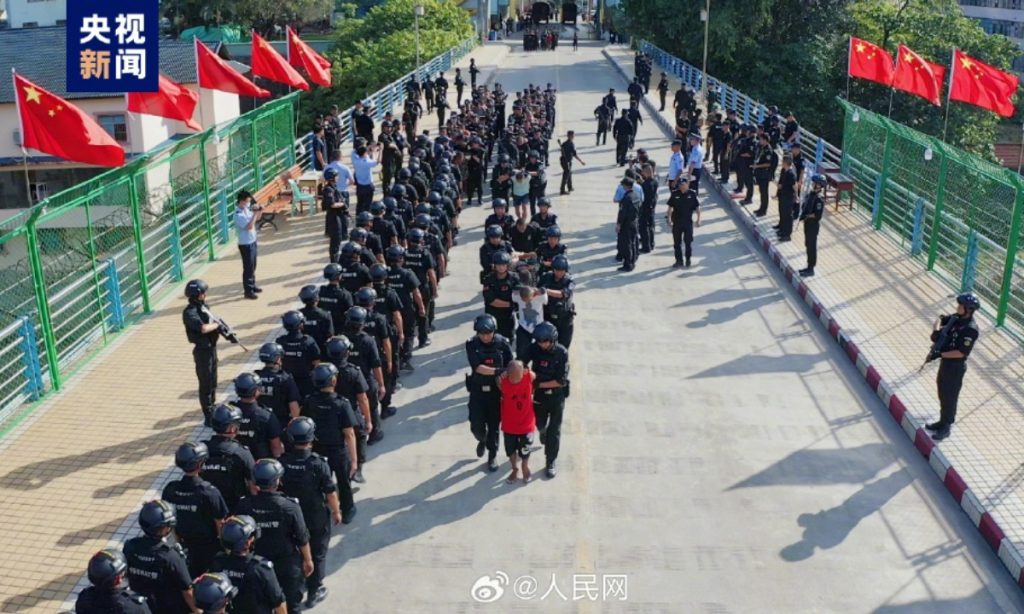 Chinese Ambassador to Myanmar Chen Hai reaffirmed China's resolution in pushing forward the joint campaign against telecom fraud, as he talked with senior officials from the Myanmar government, the Chinese Embassy in Myanmar said on Wednesday.
According to a statement from the Chinese Embassy in Myanmar, Chen met with Yar Pyae, member of the State Administration Council and head of the Home Affairs Ministry in Myanmar, and Than Swe, deputy prime minister and union minister of foreign affairs of Myanmar, in Naypyidaw on Monday and Tuesday.
Both sides made positive comments on the recent joint efforts to combat telecom fraud in Myanmar and analyzed the latest trends in telecom fraud activities in the country.
Chen reaffirmed China's resolve in combating telecom scams and online gambling crimes, and introduced the strong measures China has taken in recent days.
Chen also expressed appreciation for the transfer of nearly 5,000 suspects involved in fraud crimes in northern Myanmar to the Chinese police by the Myanmar side since September. According to Chen, China will continue to deepen cooperation with Myanmar and will take further actions to effectively safeguard the interests of the people from both countries.
The Myanmar officials said that Myanmar attaches great importance to the serious harms caused by illegal activities and crimes such as telecom and online fraud, as well as China's stance which has been repeatedly stated on this matter. Myanmar will actively assist and cooperate in disrupting criminal activities and targeting telecom fraud.
Besides, Myanmar will coordinate various relevant departments to further implement the consensus reached between Myanmar and China, as well as with other neighboring countries, and will continue to promote joint actions to safeguard the safety and rights of the people of both countries and create a clear environment for regional exchanges and cooperation.